Love your commute.

As a foreign business professional, you can get into a new Volkswagen today with this exclusive program from Volkswagen Credit. Try out the new Taos or enjoy the more family-friendly, but equally sporty, Tiguan. Whatever features you're looking for, there are plenty of amazing models to get excited about.
Eligible Vehicles:

New and untitled Volkswagen vehicles
Certified Pre-Owned Volkswagen vehicles
Pre-owned Volkswagen vehicles
An exclusive program, designed for your stay.

The foreign Business Professionals Program is available to foreign business professionals who are working in the United States on an employment visa and have a minimum of $45,000/year. Credit history is not required, but existing credit must be in good standing without previous derogatory credit.

Visit your nearest Volkswagen today for more details.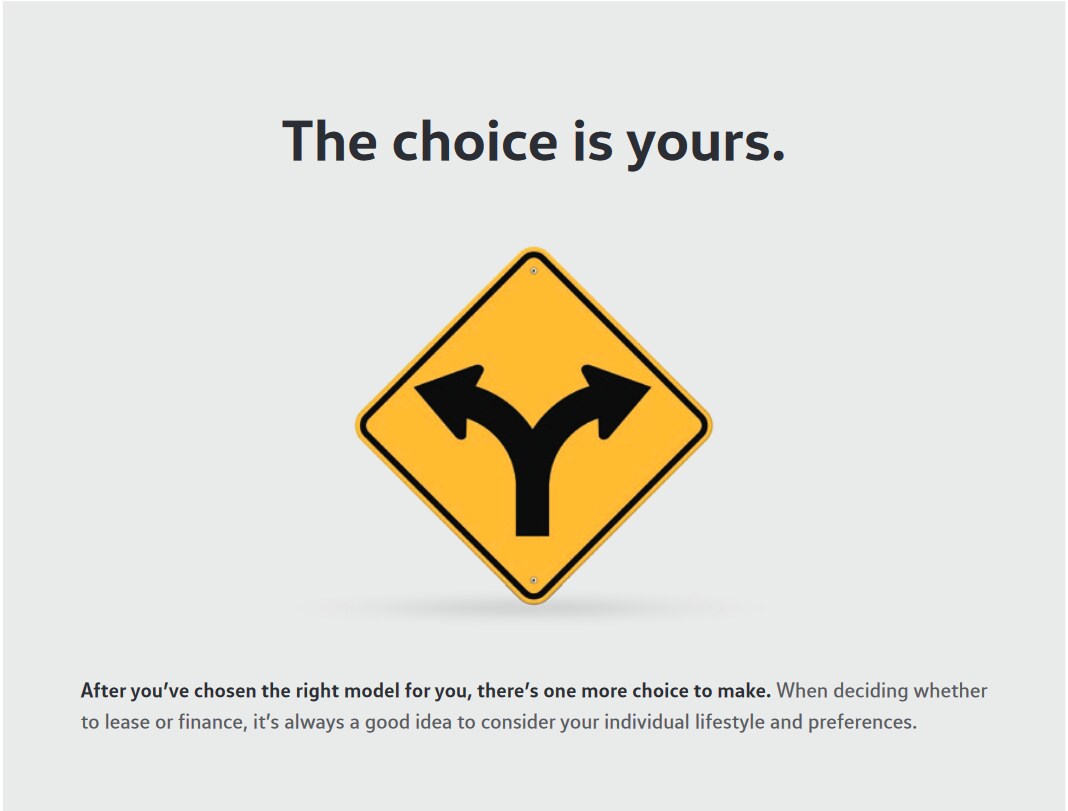 Lease
Drive a new Volkswagen for a set amount of time and number of miles. Then, choose to purchase or return your vehicle at the end of your term.

Benefits:

May provide lower monthly payments on average than financing over a similar term on the latest models
Flexible lease terms and a range of mileage options available
Ability to turn in your vehicle for a newer VW model, or buy your vehicle at a predetermined price at lease maturity
Finance
Purchase your vehicle and make payments for it over a selected term. At the end of that term, the car is yours.

Benefits:

Ability to own for life of the vehicle and build equity
No end-of-lease obligations, such as excess wear and use

No vehicle customization limits or mileage restrictions
Competitive rates and flexible terms available from Volkswagen Cred

What to bring to the Dealership:
United States Social Security Card
Letter from employer stating position, hire date, income, and length of stay in the U.S.
Documentation to verify your address and phone number

Copy of U.S. visa with expiration date
Contact information from two U.S. residents who can serve as personal references